This was back in 1952, Rocky Marciano knocks out "Jersey" Joe Walcott. Rocky retired with a 49-0 record, the only heavyweight to retire undefeated.
Rocky was born and raised in Brockton, Massachusetts, the same as myself. He was know as the Brockton Blockbuster. A little before my time.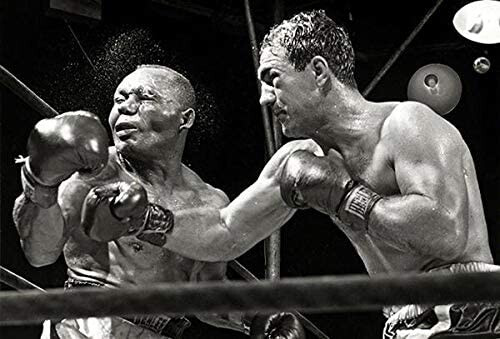 Yes, yes.
One of my best girlfriends in high school drove one exactly like that except that it was blue.
Her daddy was so mad when she sideswiped another car. Luckily nobody smelled her breath.
This was the car I wanted when I was a kid, a 1957 Thunderbird.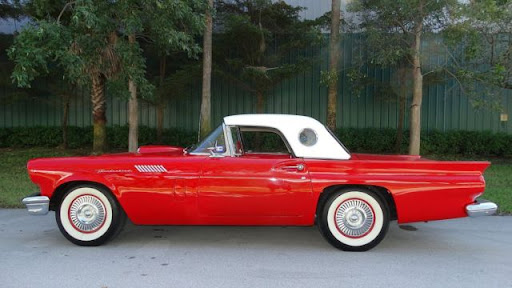 I've never been a sports car guy, but to the extent that I might have been, mine was late 60s Mustang.
Trivia Question - What happened on June 14, 1954?
I always liked smaller cars that had speed and great handling. I got part way there with a 1971 Karmann-Ghia (missed the speed part). Then pretty much there with a 1981 Datsun 280ZX.
I googled it, so I'm not commenting, and IDK if the one thing I came up with is the one BM is thinking of, but if so, you're not right, but in the ballpark.
My Tesla is the best at that stuff I've ever had.
The first Flag Day was celebrated in 1877, but there is a reason that the correct answer happened on Flag Day in 1954
No - Alaska and Hawaii were added as states in 1959
I will give another hint - This happened during the cold war with Russia and President Eisenhower wanted to let the world know that the United States was a God fearing nation that would never become a Communist country.