What is your favorite college football team?
Slippery Rock….


Northwestern Wildcats! During my daughter's freshman year at Northwestern University, which was 1995/1996, Northwestern went to the Rose Bowl for the first time since 1949 for being the big ten champions. My daughter and a few of her college friends went to Pasadena to see that Rose Bowl Game and it was a very special experience for them.
Whenever Northwestern does well it is an amazing achievement for a few reasons. They are the only private school in the Big Ten Conference so it is a fraction of the size of the other colleges in that conference. That makes it much more difficult for Northwestern to recruit a good football team. That situation is compounded by the fact that Northwestern won't accept any athlete, no matter how good they are, that doesn't meet their university's highly selective academic standards.
Ouch. I think any team that beats Ohio State or Notre Dame is my favorite of the day. Otherwise, it's the Maize and Blue.
I don't follow super closely these days. Teams would be Fresno State and Stanford.
Like I said before on the CHB, I know that you enjoyed the John Cooper years a lot.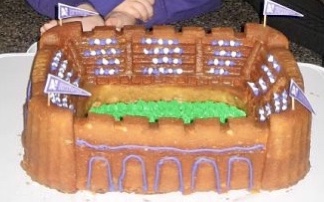 This is a photo of a football stadium cake that my daughter made for a Northwestern Game Watch Party
I said before that I also grew up rooting for Penn State. This was before Penn State joined the Big Ten. Since then whenever Ohio State and Penn State play I root for Ohio State.
To your point, I give Ohio State credit for scheduling a major non-conference opponent instead of a cupcake. At the risk of being accused of whataboutism, I think the result of the Jacksonville State - Florida Stage game is a lot more amusing. Notre Dame vs. Toledo and Miami FL vs. Appalachian State almost made this list too.
My dislike for Ohio State is recent and mostly due to the hiring of Urban Meyer, who is a major D-bag.
Now, I have a long term, deep seated dislike for Penn State.
Just curious, but why is that? Is it because of Jerry Sandusky, or does it go further back than that?
Shitty call cost Huskers a National Championship.
Fair enough, though I don't see how you can hold Penn State accountable for a lousy call by a football official who has no relation to the team. (Side note: Going on memory, that same official also made an equally lousy call in favor of Penn State in a game against Alabama the following season as well that cost Alabama a victory.)
As an analogy that hits home for me, in 1999 the Buffalo Sabres lost the Stanley Cup Finals when Brett Hull scored the winning goal with his skate in the crease, which was against the rules at the time. I held the NHL accountable for letting that incorrect call stand, but I never held Brett Hull accountable for it. In fairness for the whole picture, though, there are a lot of Sabres fans who hate Hull for that to this day. Some Buffalo fans aren't happy unless they are wallowing in their pity.
Edit: To take this further, I think that call is similar to the Stanley Cup Finals call in another way. From the Wikipedia link:
The next completion ended up being controversial. On second down and four yards to go, Blackledge threw a 15-yard pass to Mike McCloskey. Replays appeared to show the pass was caught out of bounds, however the linesman ruled him in-bounds. At the time, instant replay could not be used to overturn calls made on the field. This set up first and goal from the Nebraska 2 yard line with nine seconds remaining on the clock.
Had that call been ruled out of bounds, Penn State would have had the ball on Nebraska's 17 yard line with third down with nine seconds to go. That was enough time for at least one more play and probably two. You can not say definitively that Nebraska would have won that game had that call been made correctly.
Similarly when Brett Hull's goal was allowed, it was in the second overtime period of Game 6, with the Dallas Stars up three games to two over the Sabres. Had that goal been waived off, the game would have continued and Dallas could have scored later. And, even if Buffalo had won Game 6, the series would have gone to Game 7 in Dallas, where the Stars would have had the home ice advantage. Buffalo Sabres fans who say that call cost the Sabres the Stanley Cup conveniently overlook both of these points.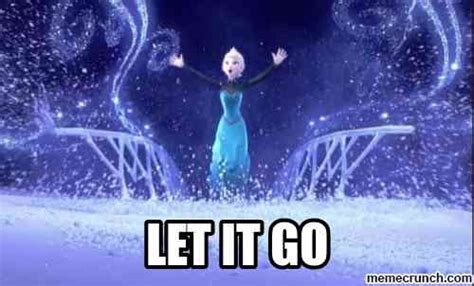 This began my dislike of Notre Dame, which was solidified in the Lou Holtz years.
I recall discussing this with you on the CHB too. This game happened before I was born, so I don't have any personal recollections. However, I respectfully disagree with you here. Michigan State had the opportunity to defeat Notre Dame on its own but did not. If Notre Dame wanted to play conservatively for the tie, thinking it would still stay number one, that was its own decision. Notre Dame did not have an obligation to go for a win and thus give Michigan State the opportunity to stop them and win the game.
As a reverse analogy, in the 1984 Orange Bowl Nebraska needed only to kick an extra point to tie the game to win the mythical national title. Instead they went for two and failed and cost themselves the national title. I personally would have had no issue with Nebraska whatsoever had they kicked the extra point and taken the tie and won the national title that way. Miami had its shot to defeat Nebraska by virtue of being in that game. Nebraska did not have an obligation to give Miami the opportunity to win by going for two.
Then again, as another example where not going for two back-fired, in 1982 then unbeaten SMU tied Arkansas. SMU was down seven and scored a touchdown, but elected to kick the extra point to tie the game. SMU dropped from two to four in the polls, and that one blemish most likely cost them the mythical national title that year. Ironically, the following year SMU found itself in the same situation against Texas. They went for two and missed and lost the game.
Of course, it came out later that SMU was cheating big-time and would get the death penalty over that. So, there was probably some poetic justice that SMU did not win any titles those years.
Edit: I bet you loved the Gerry Faust years.

That's OK, I remember our conversation. I lived in Michigan at the time and was already not liking ND much. Their decision to not play the game bothered me. I never liked North Carolina's four corner passing 'offense' in basketball, in those days before shot clocks and one of the reasons we now have them, but it won them a lot of games.
Agreed. And, related to that, I remember back when the individual conferences were experimenting with their own rules and the ACC instituted the shot clock, but would turn it off in the last few minutes of the game. For the life of me I could not understand why they would do that. Then again, the ACC also had the ridiculously short three-point shot as well. All unique conference rules only applied to intra-conference games, which was another thing I could not understand at all. It is akin to, well, having different rules in the two Major League Baseball leagues.