I'm putting this here since it's automotive related. I ride a bicycle on streets, and for my safety I always try to make eye contact or at least look to see if a driver is looking my direction before going into an intersection. But more and more cars have windows that are tinted so dark that you flat out cannot see the driver. Today I saw a Toyota HIghlander that had the front windshield tinted so dark that you couldn't see the driver thru the front window. I thought there were supposed to be laws about front windows being tinted, mostly for the safety of law enforcement officers who have pulled someone over. But these super dark windows seem to be more and more common these days.
I checked and there is a federal law that front windows cannot be lower than 70% light transmission on the front windows or windshield, but Kansas is 35% on ALL windows, which means that only 35% of the light gets thru the tinting. I checked other states and some have even LOWER rates - I found this map interesting.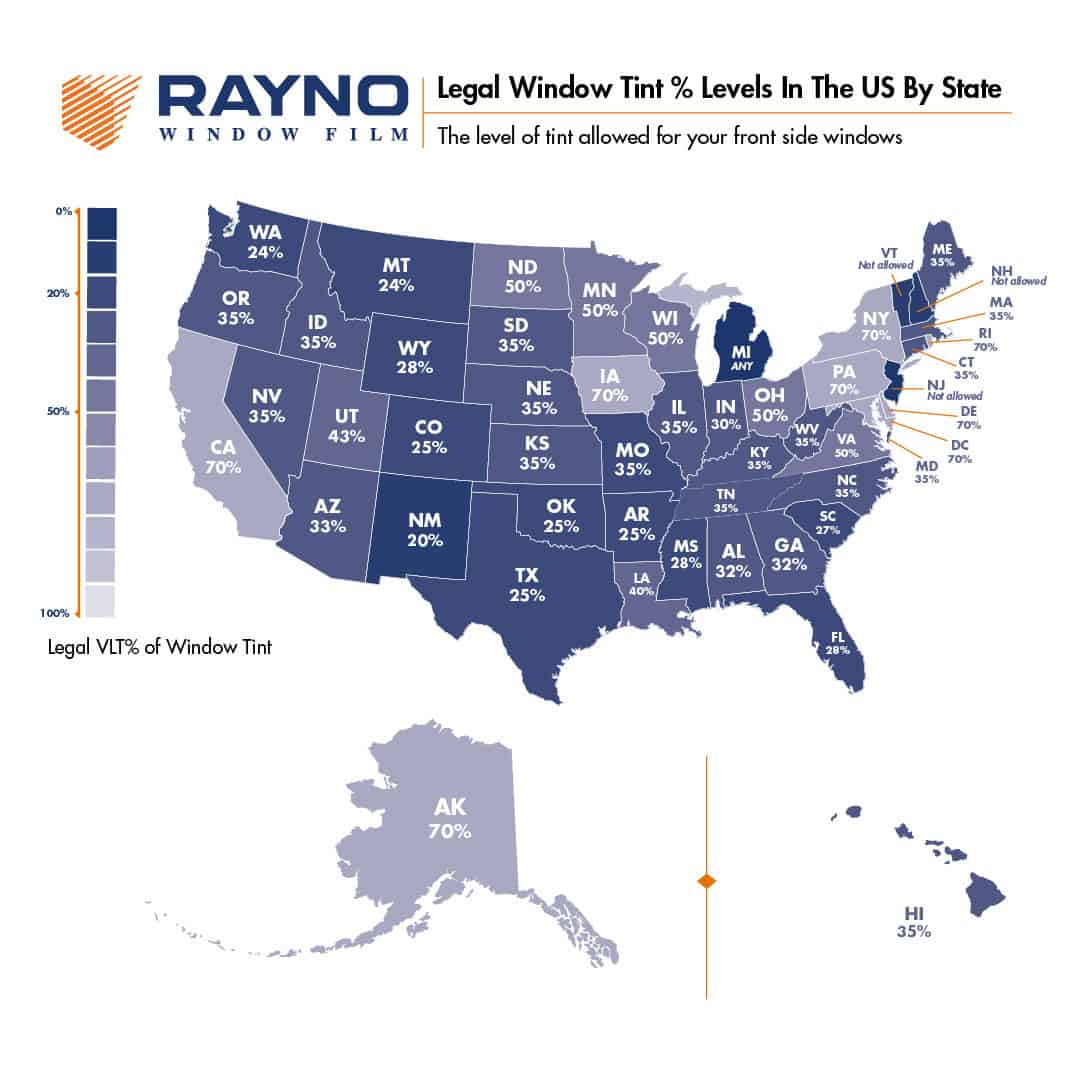 I guess I noticed it more today since I was following a car on a rather busy street that was being driven as though somebody was texting and driving…delayed starts from a stop light - driving under the speed limit, then speeding up, then slowing down again. But you couldn't see if they were texting or not because the windows were too dark. I don't much care for it while I'm in a car, but I hate it when I'm on my bike. There are times that we slow WAY down on a street because we can't see what the driver stopped at a cross street is doing, and in more cases than I care to see, a lot of folks seem to stop at a stop sign to text…finish, then glance up looking for a car and pull right out in front of us. Those are the ones we can see.
But apparently everybody is cool with it. But if I were a cop, I think I would get on the PA and order them to step out of the car with their hands showing…like they were a criminal. No way I'd want to approach a car that I couldn't see squat inside in broad daylight.