Spotify algorithm gave me an early peak at Metallica's new album.
72 Seasons.
Pure, unapologetic, old school metal.
Love it.
I'll check it out. I have seen Metallica 3 times. One of the greatest bands of all time.
I only saw them once, they opened for Guns and Roses, but Metallica was definitely the better band.
I was never a fan of heavy metal, but I do like Iron Maiden. I was shocked to learn that Bruce Dickenson was an airline pilot and flew this thing during one of their tours. There are youtube videos of this plane and it's cool to hear the controllers handling it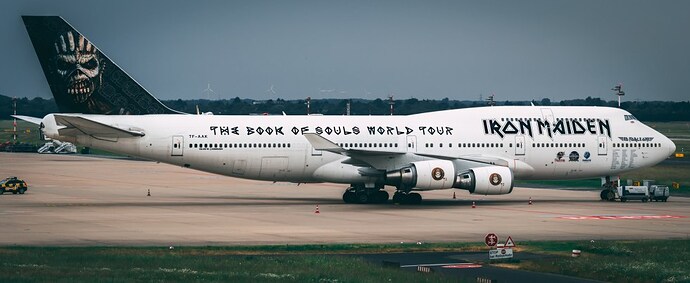 My kid saw Metallica last Summer at Lollapalooza, he liked the concert but isn't really into metal.
This topic was automatically closed 7 days after the last reply. New replies are no longer allowed.