What was your most memorable New Years Eve, either because it was so wonderful or so bad?
Y2K, went to a friend's party and had a great time, but was very disappointed the world didn't end. We used to go out on New Years but now we stay home and people will stop by for a drink and apps, it's pretty low key, which is what we want.
Because there were really no "parties", my bike group did a ride on a cold afternoon and ended at a place where we had Irish coffee by fire pits. It was the best ever. We are planning on doing it again this year.
My life must be pretty boring, since I can't remember any New Years Eves that were either really great or really awful.
The one that was different was my first one on the west coast. Having grown up on the east coast watching them drop the ball in Times Square at midnight, it was different seeing that happen at 9 PM. Later at midnight some stations showed a tape of it, but that wasn't the same for me. I would watch another network showing some local event where they lit everything up at 12 AM.
The local Chicago stations would show the New York broadcast and then switch over to a hotel ballroom party with a few local celebrities and newscasters half drunk screaming over the crowd. I have a neighbor a few blocks away that must own a fireworks company, he puts on a spectacular show at midnight that we'll watch from the patio.
This was probably my most awkward New Years Eve. During my freshman year of college a guy I knew from high school asked me to be his date for a New Years Eve Party and I accepted his invitation. Then a few days later a guy that I dated for for over a year in high school asked me to be his date for a New Years Eve party and when I told him that I had already accepted a date with someone else for New Years Eve he asked me who it was. I was subsequently in total shock when my old boyfriend informed me that it was his party that the other guy had invited me to attend.
My wife wanted to spend Y2K at Disneyland, but her conspiracy-minded uncles were convinced the apocalypse was coming. One was burying silver or something.
The pandemic, plus I'm an introvert, so this is my life anyway. New Year's sucks because of illegal fireworks and gunshots.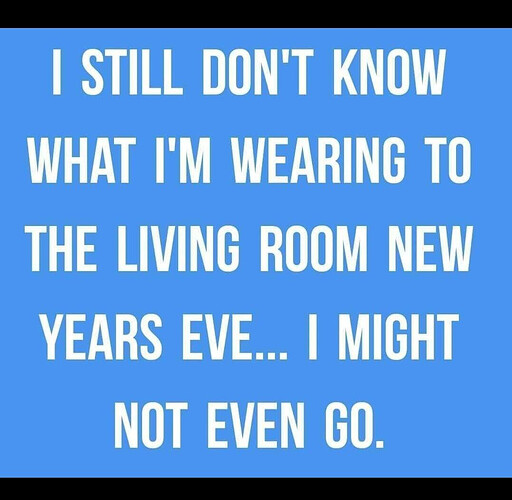 Sounds like the beginning of a great story.
Did you split your time? How did it go? Did the Party giver have another date?
Tell Me More! Tell Me More!
We don't have gunshots in my area but they do have fireworks. I don't stay up for the new year as it's just another day. But there have been years that the fireworks woke me up.
I bought an extra box of shotgun shells, we made sure we had some extra cash in the house and I filled a bathtub with water just in case before we went out for the night. The stopper on the tub must of had a small leak, it was empty when we got home. I'm still a little disappointed it turned out to be no big deal
It was kind of a deal, but they took care of it. Programmers fixed the problems, for the most part well ahead of New Year's. People were talking about the accidental launch of nuclear missiles, but I just had a few Excel files that didn't do dates properly until they issued a patch.
An unseasonably warm day in KC. This was my New Years celebration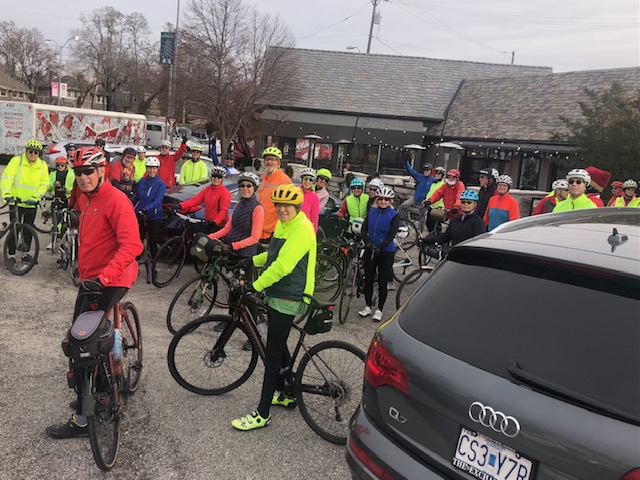 This is by far my worst New Years Eve. The weekend before Thanksgiving my brother from Missouri was in New York City so my husband and I took a train from Connecticut to the city to meet him for lunch. At that time my husband was in such good shape that we walked to a restaurant that was ten blocks away from Grand Central Station and then walked back again to take the train home. We had, also, invited a few couples to our house for a New Year's Eve Dinner party and everyone was looking forward to it. The day after Thanksgiving my husband started to feel very weak and tired and his cardiologist thought it was due to having some fluid on his heart which he treated. Then on December 14 his cardiologist sent him to the ER because his oxygen saturation and blood pressure were dangerously low and he was subsequently admitted to the hospital. On December 23 he was transferred from the hospital to a short term rehab facility and I don't know how long he will be there.
Hoping for the best for both of you.
Wish you both health and happiness for the new year.
As I type this it is 2022 where you are now. May the beginning of 2022 be better for you and your husband. To echo what the others said, I wish a quick recovery for your husband and the best for both of you.