Reality and science is hard for some people.
Wokeness is easier.
Pretty much all the yoga pants are made from synthetic materials derived from oil and gas.
Some people must think that polyester comes from little fuzzy creatures that live in China.
My wife works and creates with fiber. She works their guild booth at the state fair and other fiber events. Far more than once, she has had to correct people who criticized them for handling wool because they had to kill the sheep to get it.
Never amazed at how stupid people are. My motherinlaw has a rare breed of sheep (in US) solely for the wool. She spins it and makes things with it. She just got them sheared the other day. It is a labor intensive process to make things from wool. It is much easier to buy the yarn made from fossil fuels.
My wife has friends who also raise the sheep, shear, spin, dye, etc. There are a few alpaca ranches around here, also llamas. We've seen a number of shearings. Here's one from the Running of the Sheep festival in Ketchum, Idaho, shorn and waiting to be: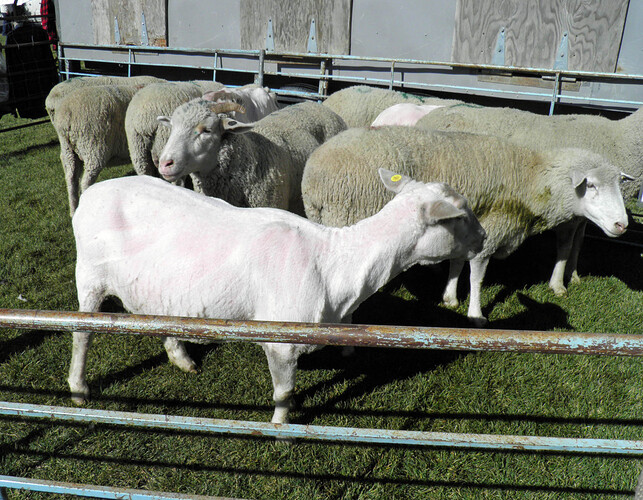 As much as I admire the female backside, I'd rather not drill for oil in nature preserves
I am not overly concerned with it. Allow the drilling but highly regulate it. Right now I think we are overly permissive with it.
When they're done, you shouldn't know they've been there.
This topic was automatically closed 3 days after the last reply. New replies are no longer allowed.