I am old enough to remember when Memorial Day was called Decoration Day
I remember and am still good friends with five of my childhood neighbors who lived on the same street that I did when I was growing up.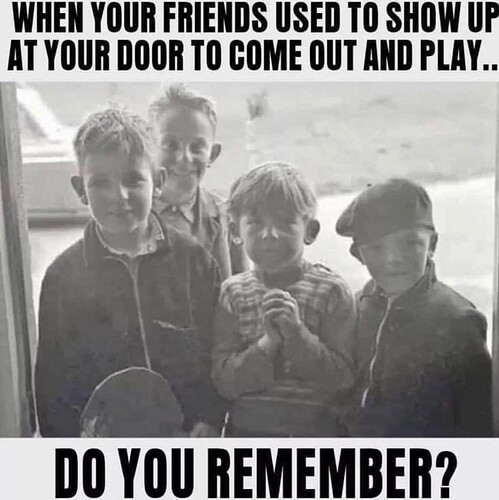 Me too. We'll still go out and do guy stuff on the weekends, it's like we never grew up. A few weeks ago four of us went to an auto museum and then day drinking like the old days.
This topic was automatically closed 7 days after the last reply. New replies are no longer allowed.