I think it's interesting just how fake fire images from DC are. We have minimal haze with 10+ mile visibility
You can see the haze in st louis. I have not seen the photos you're referencing but I doubt they are fake.
D.C. issues Code Red air quality due to Canada wildfires - POLITICO) - fake photo
Actual photo outside of DC: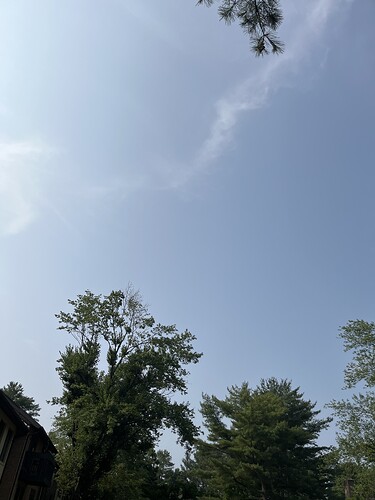 Hazy, hot, humid - no fire fog in site
Not much blue sky but perfect visibility
CHeck in the morning. The small particles reflect differently in the morning sun. The air quality is about the small particles from all the fires in Canada. Looking up you typically won't see it. You have to look towards the horizon. I can see it here looking at the horizon but it's not that bad.
This topic was automatically closed 7 days after the last reply. New replies are no longer allowed.