Word in the wrestling community is the woman that posted this is on administration leave for this post.
I am not into cancel culture, but to blatantly and wrongly go after a high school kid who was celebrating a career of hard work may just deserve it.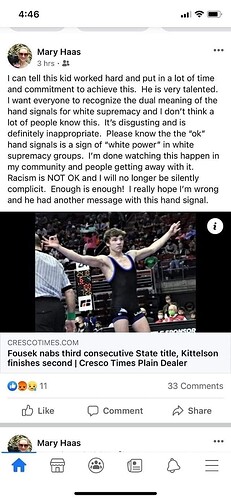 It is about time that the part of the country to at doesn't have their head up their ass fights back.