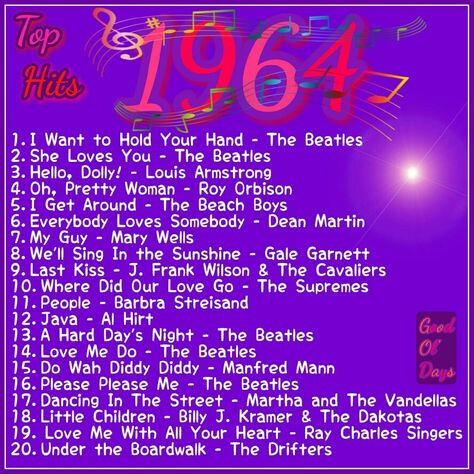 Does anyone Remember The Gary Moore show of the 50s.
The final segment of each show was a feature called "That Wonderful Year 19XX".
That segment included the big news stories of that year followed by several songs of the year. I found that segment enlightening.
It was by far the best part of what was an ordinary variety show of the time…
The best year for rock music was 1971.
This topic was automatically closed 7 days after the last reply. New replies are no longer allowed.