We call that an "Irish goodbye".
crparrothead - Your post made me laugh because it reminds me of this old joke. Christians leave without saying goodbye while Jews say goodbye without leaving. I hope this old joke didn't offend anyone but I always thought it was funny.
The Types of Leaves
The Irish Goodbye - You leave without saying goodbye to anyone.
The French Exit - You climax on a gal without cleaning up.
Technical French Exit - You leave without paying the bill.
Turkish Takeoff - You pull the fire alarm and leave with a stranger.
Tokyo Sayonara - You leave but only say goodbye to the cat.
Letterkenny Leave - Steal a 2-4 and walk through a sliding glass door. (Note: A 2 - 4 is Canadian for a a case of beer (24 Bottles)
Singapore Scram - You grab on to a rope ladder and have a hellicopter fly you out.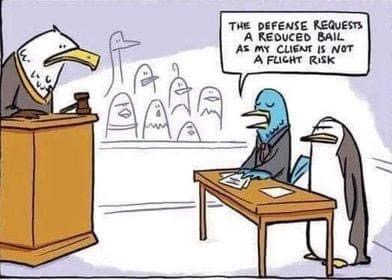 This topic was automatically closed 7 days after the last reply. New replies are no longer allowed.